WE ARE "VIGNAIOLI"
We preserve the soil by practicing organic agriculture and increasing its fertility adopting the green manure method. We dedicate daily attention to the grapevines in order to keep them balanced, aiming for a low crop yield for hectare, as it is the only way to achieve quality. We gather the grapes after we tasted them and we transfer the terroir in the bottle. Welcoming visitors to our estate, we're glad to show them how we work on the field, and guide them in the wine tasting.
VITICULTURE
First of all we're farmers, we work in the fields in order to increase the vitality of the soil and to help the roots explore the lower layers. The respect of the plant consists of four steps: a soft pruning (Simonit & Sirch's method) which preserves the lymphatic system; a mechanical handling of the sub-row; the only use of copper sulphate and sulphur for the treatments, and, last but not least, a low yield for plant. Having abolished all the chemical pesticides and herbicidal years ago, we obtained the organic certification for all our vineyard. In the preservation of the salubrity of our vineyard we benefit from a favorable exposure, a constant ventilation granted by the Ora del Garda and a considerable thermal excursion between day and night due to the proximity of the mountains.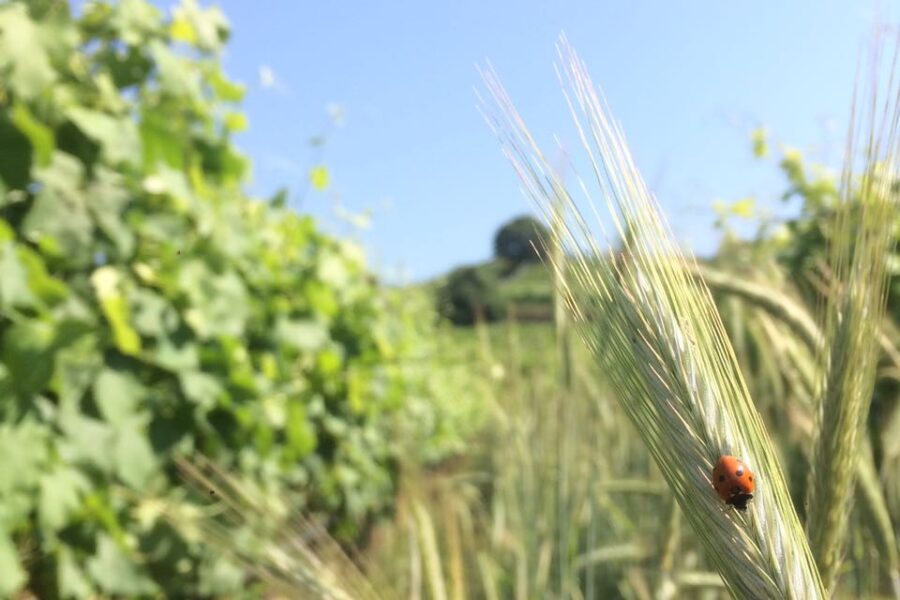 VINIFICATION
The harvest is established by tasting the grapes. Sugar content, sourness, level of crunchiness of the fruit, ripeness of the grape seed, aroma are evaluated day by day. We gather the grapes by hands, carefully selecting the bunches, preserving their integrity; the harvest is immediately brought to the winery. This, together with the refrigeration of the grapes, helps us protecting the fruit from oxidation during crushing and pressing. We obtain a limpid must from a soft pressing , the fermentation takes place at a fixed-temperature; the must then matures on the fine lees. The wine is now left aging and sitting in the cellar. White wines sharpen in aluminium, to fully preserve aroma and smell. Red wines intensify varietal peculiarities in barriques. We're artisans of the wine: the precision of the hand in the winery reflects itself in the absolute respect of the grapes and in the maniacal attention for details.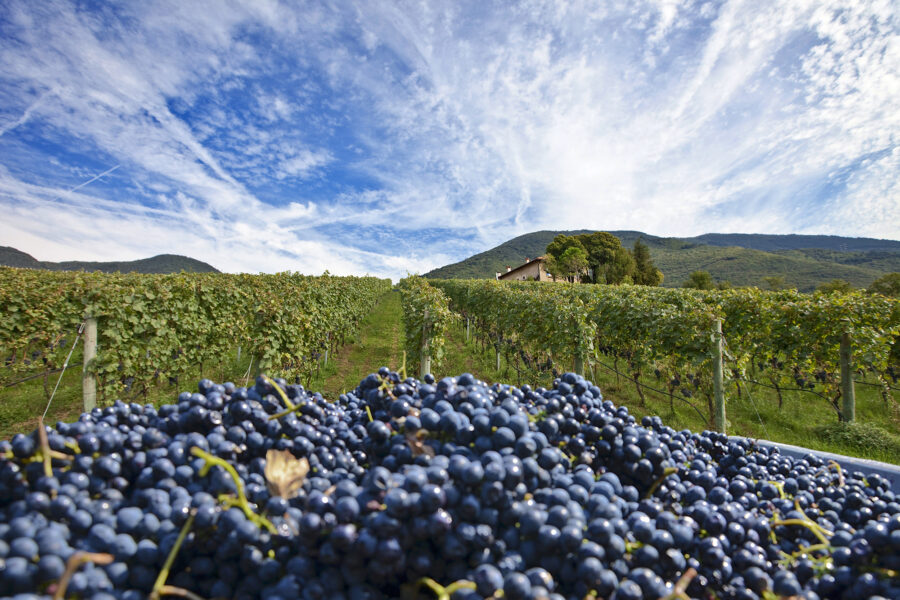 LABELS
The labels are work of the local artist Cesarina Seppi, Mario's sister. In 1978 the painter realized a four frames composition made with dried grape leaves, to wish her friends Merry Christmas. Two of the paintings have been used as labels for the bottles of Lagrein Riserva "Mansum" and Passito, while an other became our business logo. On the bottles of the selection line "Faedi" stands out the painting "Primavera nel vigneto" (Spring in The Vineyard).